salam..

hye bloggy kuh cayunk!!!
nk story lorh..my paper exam is over..
huhuhu..keseronokan melanda..
but seriusly la agk tkot gk..
ngn exam pg td..what about the result???
really2 do know la..

agk biol n blur kple mnjwb pg td..
al-maklum la xtdo smlman..
so spnjg mlm study mmg agk stress n 10sion..
smpai dgr lgu korea lg kt youtube..
lagu 2 best..chumel lak 2..
lagu "sorry sorry by super junior" n "nobody by wonder girls"..
serius i fall in luv with both of song..huahua..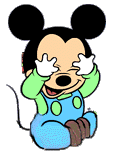 ok la end story about the song..
now story pas abs exam lak..
xsgke ade plan nk mkn sme2 ngn dak2 class pg 2..
huhuhu..plan last minute lorh..but even last minute, it very fun..
thanks guys..even sem dpan akn jmp lg mke2 korg kn..hahah..
but ni ntok memory b4 holiday time start now..hihihi..
acc g mkn kt mantin jek..3 buah kete g mkn sme2..
so pas abs mkn dok lepak2 n borak2..then planing 1thing..
(the wonderprot n wan chumel..sblom acare brmule..suci jek bju..hahah)
acc dis day has bsday boy..so acara yg dinanti2 kn aq slame 6bln yg lalu tlah brjln pg td dgn lncar nye..acara mmbals blik tepung ke dak bsday boy..huh..sungguh hepi..dpt bling die ngn tepung..hahha..
"wan da jd atuk..coz rmbot putih uban pnoh..mklum la umo pon da 19@91..hahah"
ktorg wat kt tasek kolj legenda jek acare 2..
coz nye xtaw kt ne nk wat..even dlm hti nk jek bling tpong time die abs mkn..
but pk2 agk kejam n kedai org..
xjd la nk wat jaat kn..huhuhu..
nakal2 kami pon taw taw adab2 tmpat org..hihih..
brlari la skelilg tasek ntok mmbling tpung kt wan..
huhuhu..best n fun giller r pg td..
tp xley blah dgn mas skali tepung kne..
(mas n bsday boy..tp spe lg trok n bsday spe kah?????)
hahaha..kcian mas..spe xsuh pkai suar jin..2 psal la kne bling..
hahahah..pape pon mmg fun la..
(dak2 class yg mnjayekn acare pg td..huhu..we all sporting beb..)
(si wan da cm pnjht yg brjaye diberkas..hahah)
(1 of mmbe class..yg mgelak dri kne plok ngn bsday boy..akhir nye trkne jgk tpung kt die..hahah)